Reading the ingredients list on the dog food you buy is critical. Many dog food companies put fillers in their food that are not necessary and sometimes not good for your dog.
What You Should Know About Ingredients in Your Dog's Food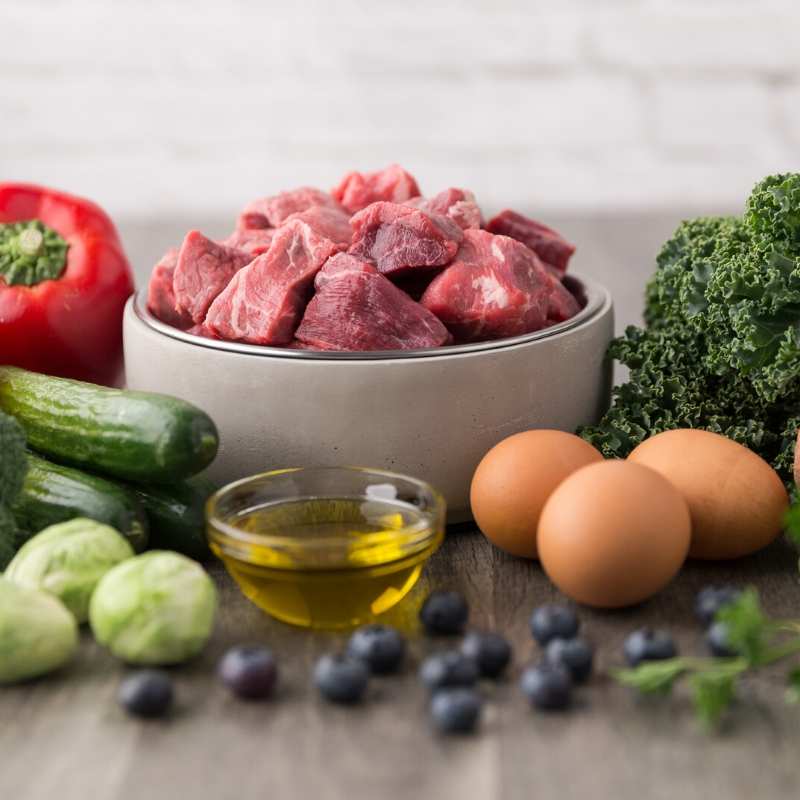 Protein, in the form of meat or plant, helps your dog stay strong and have the energy to get the recommended exercise needed.  Protein should be the first ingredient(s) on the ingredient list, and ideally, your dog's food should contain 2 to 3 different types of protein, and there should be more meat protein than plant protein.
Fat is another important source of energy in your dog's food. Your dog is not trying to fit into a special pair of jeans, so while you may be on a low-fat diet, your dog should not. Fats from canola oil, animal fat, and omega-3 fatty acids are good types of fat for dogs including Goldendoodles.
Carbohydrates should not be the main ingredient in your dog's food. Too many carbohydrates could lead to issues with blood sugar levels. Also, grains can cause stomach irritation for your dog, so you may want to talk to your veterinarian about a grain-free diet for your dog. Good alternatives to grain are barley and oats
Vegetables and Fruit provide dogs with the vitamins and minerals they need for digestive and immune system health. 
Fiber is important for digestive health, including keeping dogs regular and obstruction-free, so it should be included in your dog's diet.
Calcium is important for puppies for bone development. It is also important for older dogs to avoid orthopedic problems. Your dog's food should contain the appropriate levels of calcium to promote bone health.
**Want to learn more? This article is a small segment of a larger article where we answer, Is Purina Pro Plan Good for Goldendoodles? Come check it out!