Puppy Shots At PetSmart: Costs & Cash-Saving Tips
Vaccinations are an important part of your puppy's overall health and well-being. But how much do puppy shots cost at PetSmart?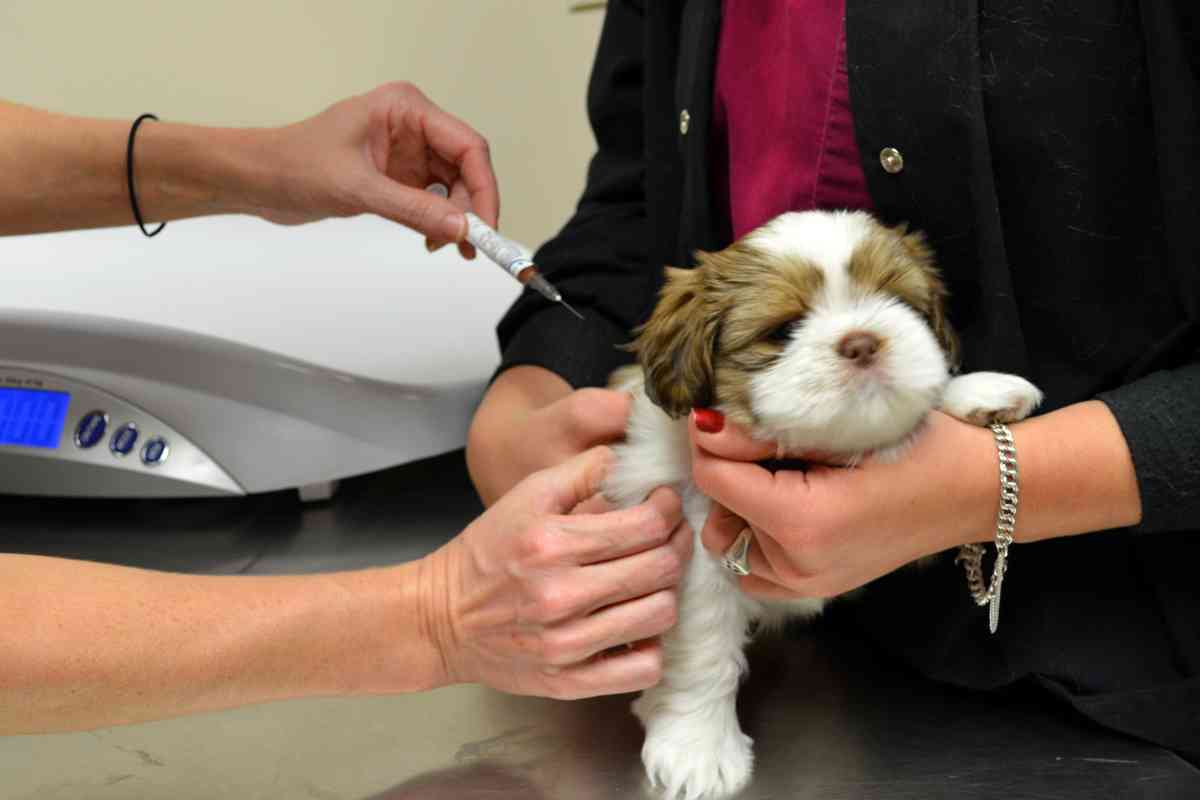 How much do puppy shots cost at PetSmart?
Puppy shots at PetSmart cost around $100 to $350 for the first year. Thereafter, the shots will cost approximately $80 to $250. The actual cost that you will pay for your puppy's shots at PetSmart will depend on the number of shots the puppy will receive as well as the location.
Vaccination is a key part of preventative healthcare for your puppy. And during its first few months, you will take it to the vet several times to get vaccinated. 
These shots or vaccinations are designed to help protect your puppy against various contagious and dangerous diseases like distemper, parvo virus, adenovirus, and parainfluenza, among others.
By following a strict vaccination routine, you will be preventing health challenges that can face your puppy as it grows.
Vaccination should be done and should be done on time.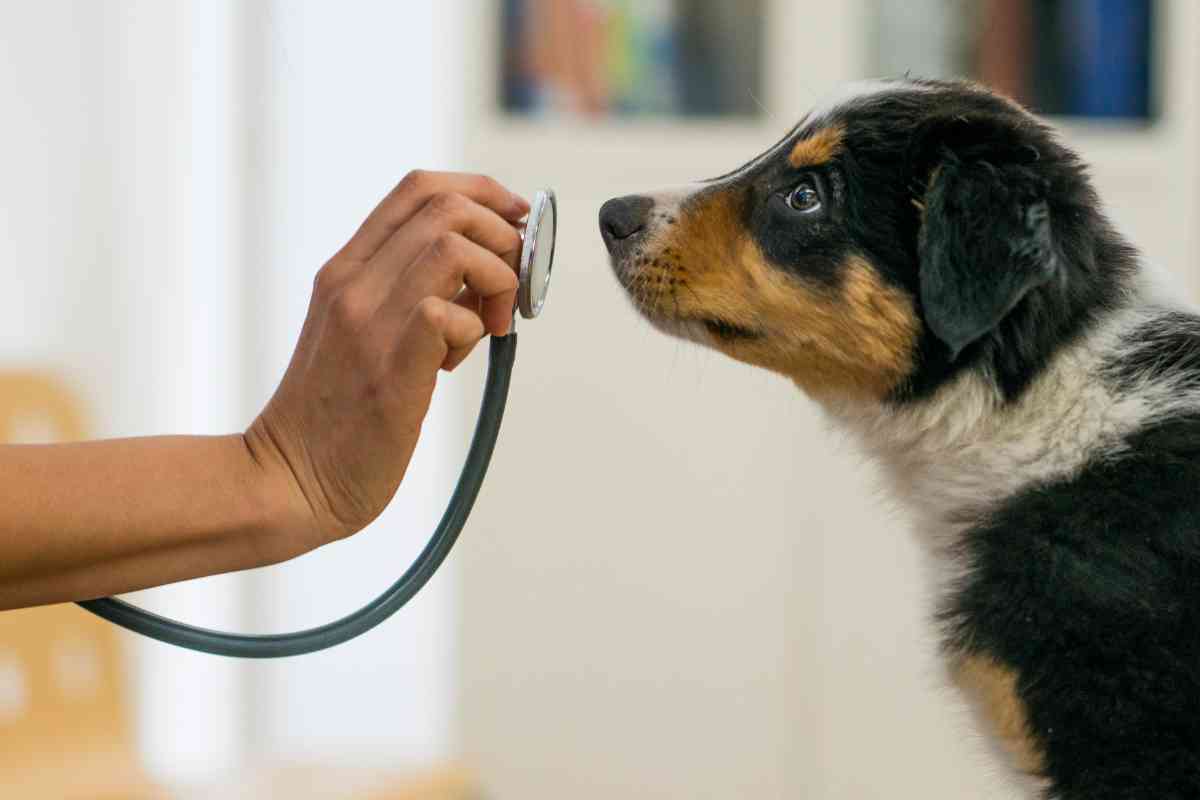 Usually, puppies should receive their first shots at the age of six to eight weeks. These vaccines will then be given every two to four weeks until your puppy has achieved actual protection. Your puppy will continue receiving these shots until they are around 16 to 20 weeks.
And when it comes to taking your puppy for shots, there are plenty of pet vaccination clinics to choose from, depending on your needs and location. 
And, PetSmart is one such place. So, how much do puppy shots cost at PetSmart? Our guide has the answers.
Costs For Puppy Shots At PetSmart
It will cost you around $75 to $230 for your puppy's first-year vaccinations. On average, you can expect to spend $20 to $60 for the DHPP vaccination, $20 to $30 for leptospirosis, $20 to $30 for the rabies vaccine, $30 to $50 for Bordetella, $20 to $40 for Lyme, and around $45 to $65 for canine influenza.
The actual cost of the vaccinations will depend on various factors.
And one of these factors is your location. If you live in an expensive and heavily populated area, you can expect the veterinarian to charge you more, compared to someone living in a rural town.
Also, it will depend on the puppy itself. For instance, you may purchase or adopt a puppy that has already received its first round of shots.
If this is the case, then you won't incur expenses on the shots your puppy has already received. You just need to check the records of the puppy.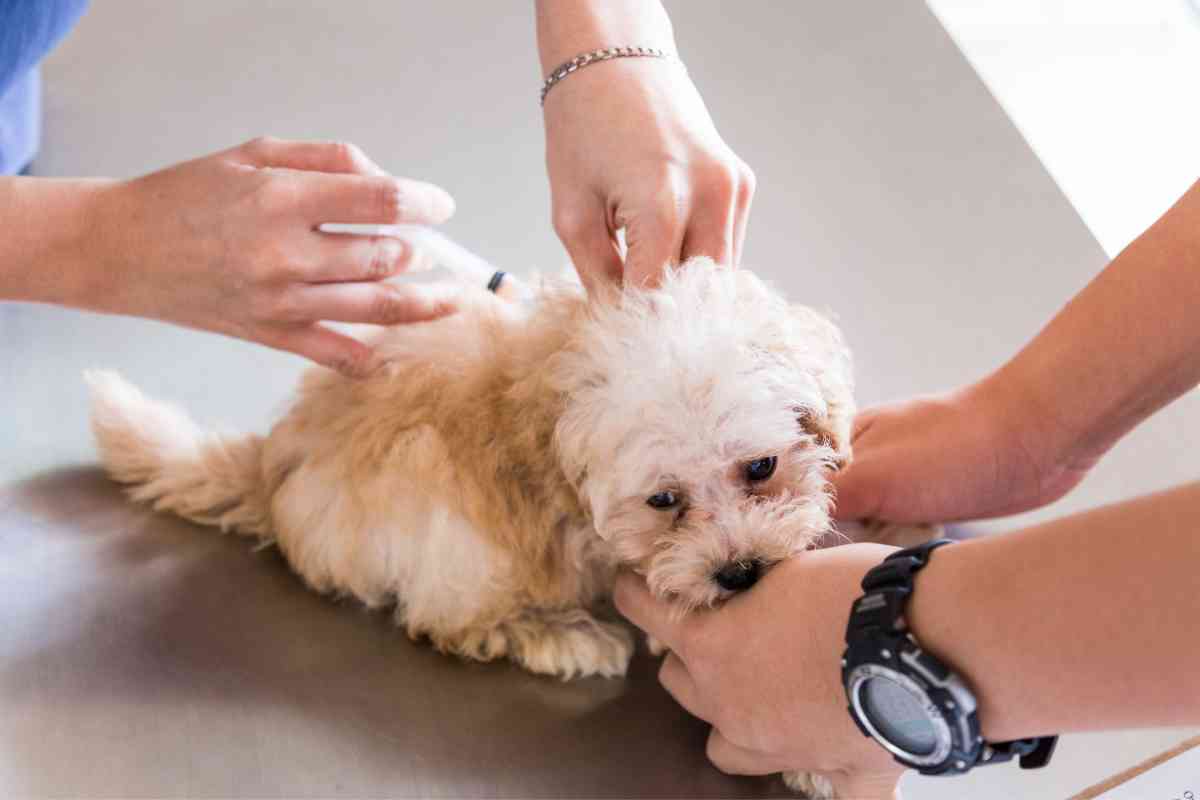 How Much Do Puppy Shots Cost at Petsmart
Puppy shots at PetSmart will cost you around $100 to $350 for your puppy's first year, depending on the number of administered shots. After the first year, puppy shots at PetSmart will cost you around $80 to $250 per year. 
For the individual shots, you can expect to pay around a fee of $30 for bordetella, $26 for rabies, $22 for leptospirosis, $36 for distemper and parvovirus, $39 for Lyme disease and $48 for influenza.
The actual cost for the shots will depend on whether you take your puppy for vaccinations at any of PetSmart's veterinary clinics or through its associates. Also, it will depend on your geographic location as well as the number of shots your puppy will receive.
It's worth mentioning that you may end up incurring additional costs when your puppy is getting its core shots.
For instance, the vet may be required to conduct some tests or blood before administering the vaccines.
Also, the vet may be required to give the puppy some non-core vaccines in some areas, such as the rattlesnake vaccine. And these will add to the costs. But overall, you shouldn't have to incur additional costs.
Where to Find Free or Affordable Puppy Shots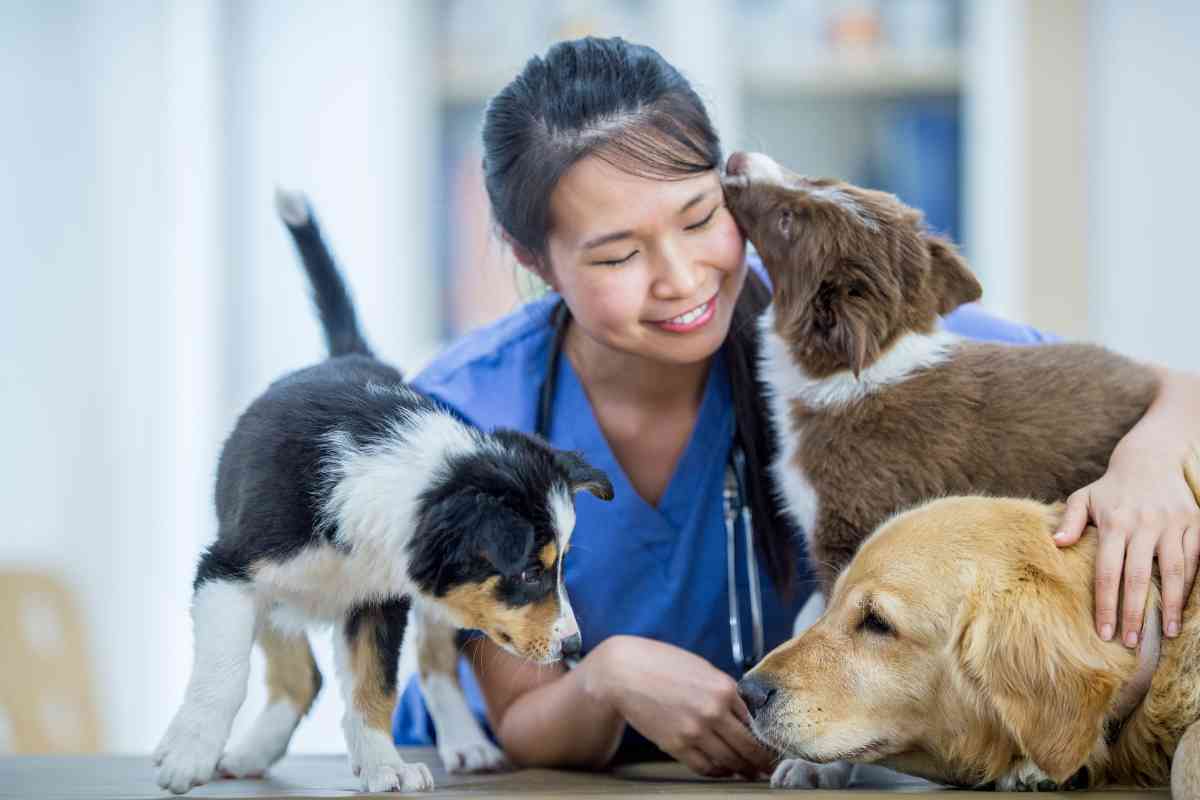 Without a doubt, vaccinations are an important part of preventative care for your furry friend. But as you can see, vaccinations don't come cheap.
On average, you can expect to spend at least $100 per year, until the puppy has received all the required vaccinations. And, if you are on a tight budget, then you may struggle to keep up with all these shots.
Fortunately, there are low-cost and free pet vaccination services, spread across different areas in the U.S. Some of the places where you can get low-cost and free puppy vaccinations include:
Government Animal Shelters
Almost all states run municipal animal services. And, these centers offer cheaper preventive care for pets, including puppy vaccinations.
So, if there's a municipal animal service agency near you, then you can enquire about vaccinations.
Mobile Vet Clinics
Businesses that sell pet-related supplies also offer mobile vet clinics, as part of their corporate social responsibility programs. These services are mainly offered at local retail pet stores.
You simply need to conduct some research and check whether there are any mobile vet clinics coming to your location. From there, you can then make the necessary arrangements to take your puppy for vaccination.
Veterinary Medicine Colleges
Veterinary medical colleges also run pet clinics. Also, most of their services, including dog vaccinations, are much cheaper, compared to commercial vet clinics.
Veterinary medicine colleges are present in almost all states. So, if you live close to a veterinary school, then you no longer have to be paying hundreds of dollars to have your pet vaccinated.
Non Profit Organizations
Local animal advocacy groups also offer low-cost or even sometimes free pet vaccines. Usually, these organizations will conduct random pop-up vaccination events across different neighborhoods.
Such events make accessing care much easier and cheaper for pet owners. In connection to this, nonprofits understand that vaccinating puppies will protect dogs, other animals, and the general human population.
Key Takeaways
Vaccinations help to provide puppies with protection from deadly and serious illnesses
Puppy shots cost around $75 to $230 nationally
Puppy shots at PetSmart cost approximately $100 and $350
There are some places where you can find cheaper or free puppy vaccinations