Traveling with Your Goldendoodle: Tips and Advice for Safe and Stress-Free Trips
Some breeds have more trouble with long car trips and air travel than others. What should people know about Goldendoodle travel?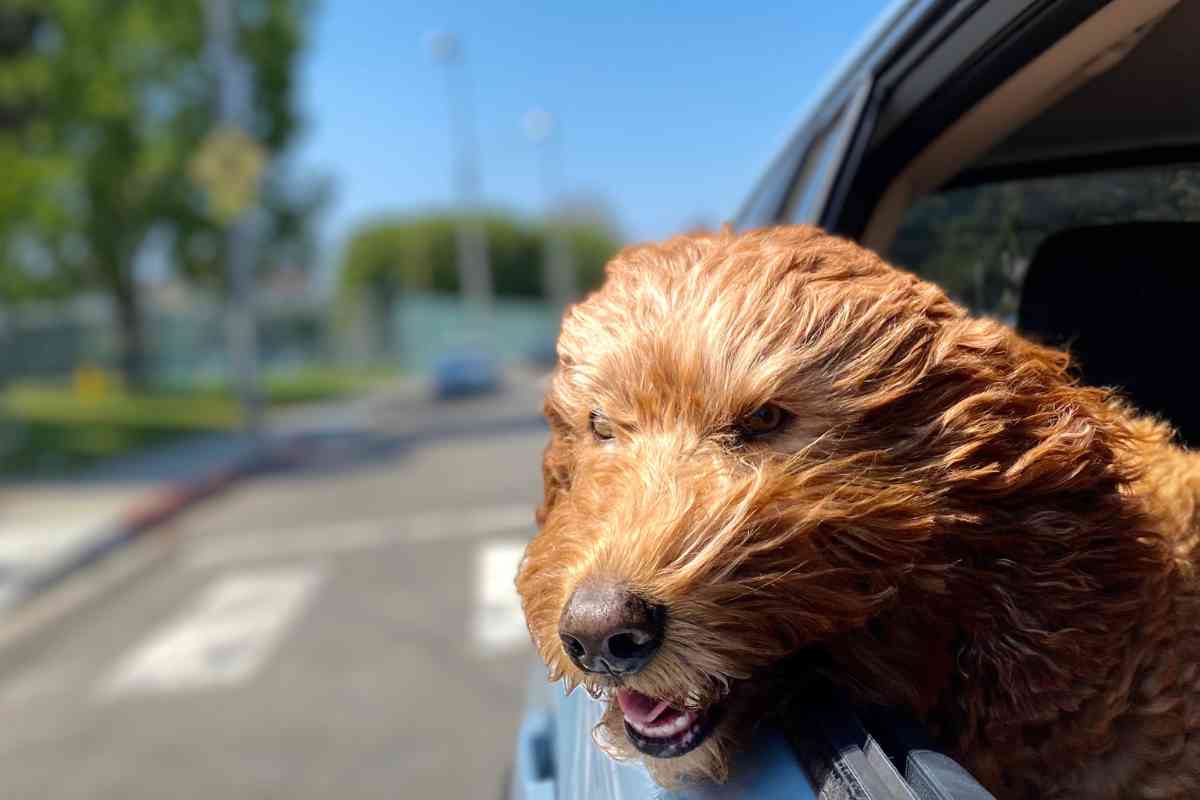 What should I know about traveling with a Goldendoodle?
Goldendoodles are easier to travel with than many other breeds of dogs because of their calmness and obedience. They aren't prone to barking or acting aggressively, so they won't usually act like that on a road trip. However, you need to know your dog before you take them on a long road trip. 
I have taken my Goldendoodle both on long car trips and on planes without problems. There are many ways to reduce the odds of your dog feeling bad and behaving badly during the trip.  
Goldendoodle Travel Tips
Try Shorter Car Rides First
Don't take your Goldendoodle on a long road trip without first finding out how it reacts to shorter trips. It may need to adjust to traveling. It might have anxiety at first but then learn to like road trips and air travel.
Use a Crate or Carrier in the Back Seat
Putting your dog in the back seat with no restraints can cause problems. Your Goldendoodle may move around and make things difficult for you. Pets should not be able to move around too freely until they reach their destination.
Don't Lose Your Dog
Don't lose your dog on a road trip! Losing your pet sounds unlikely but it happens to many people all over the world. If your dog is too free to move around, it might run away from you. Keep your pup on a leash and make sure it has identification in case it gets away.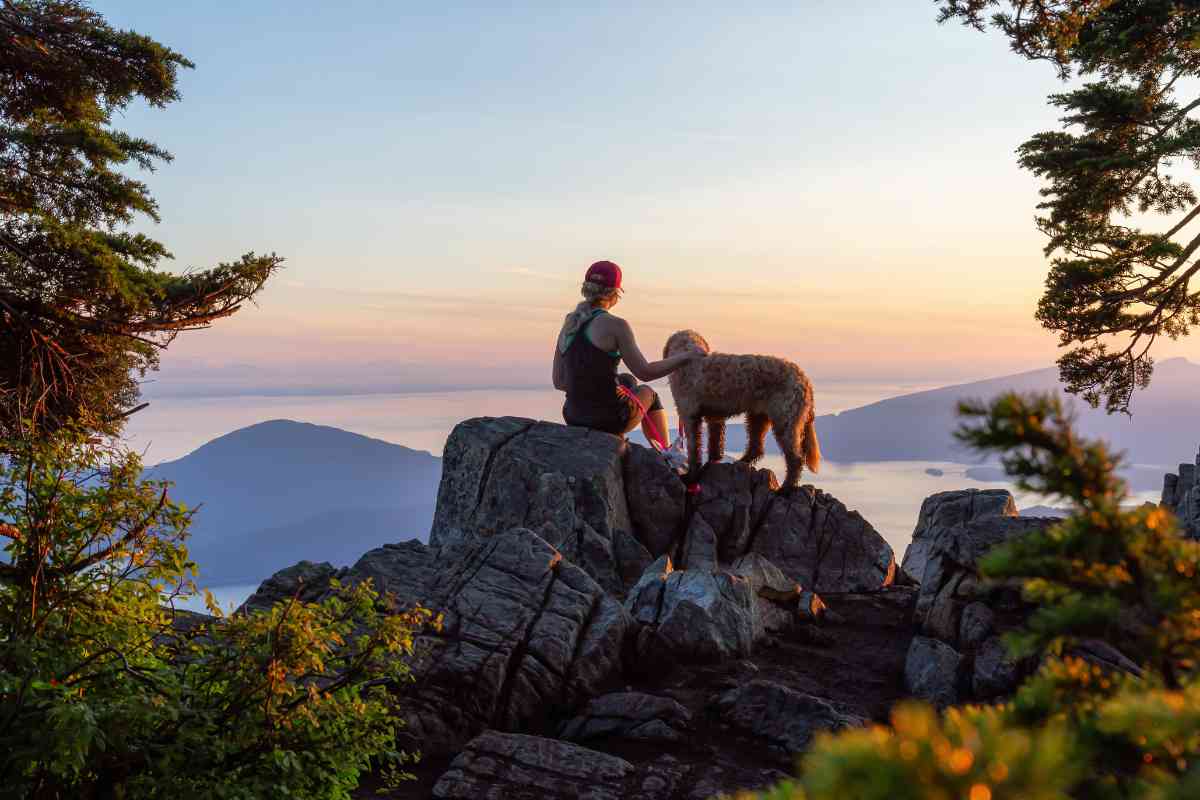 Research Your Destination in Advance
You don't want to show up somewhere and find out that your dog is not allowed. Look up information online or call the business to be completely sure.
Give Your Dog a Few Toys
Dogs can become restless, nervous, or bored if they don't have anything to do. Remember that Goldendoodles are active dogs that are usually used to physical activity. If the dog can't move around much, it should at least have some toys.
Get Your Dog Used to the Car Early
The earlier you get your Goldendoodle used to car travel, the better. Take your dog with you in the car for a few hours when you are on a shopping trip.
It's easiest for your dog to get used to car travel when it is young. An adult dog that doesn't like car rides might never learn to like them. Puppies may have more anxiety than adult dogs, but they can also get used to cars easily at that age.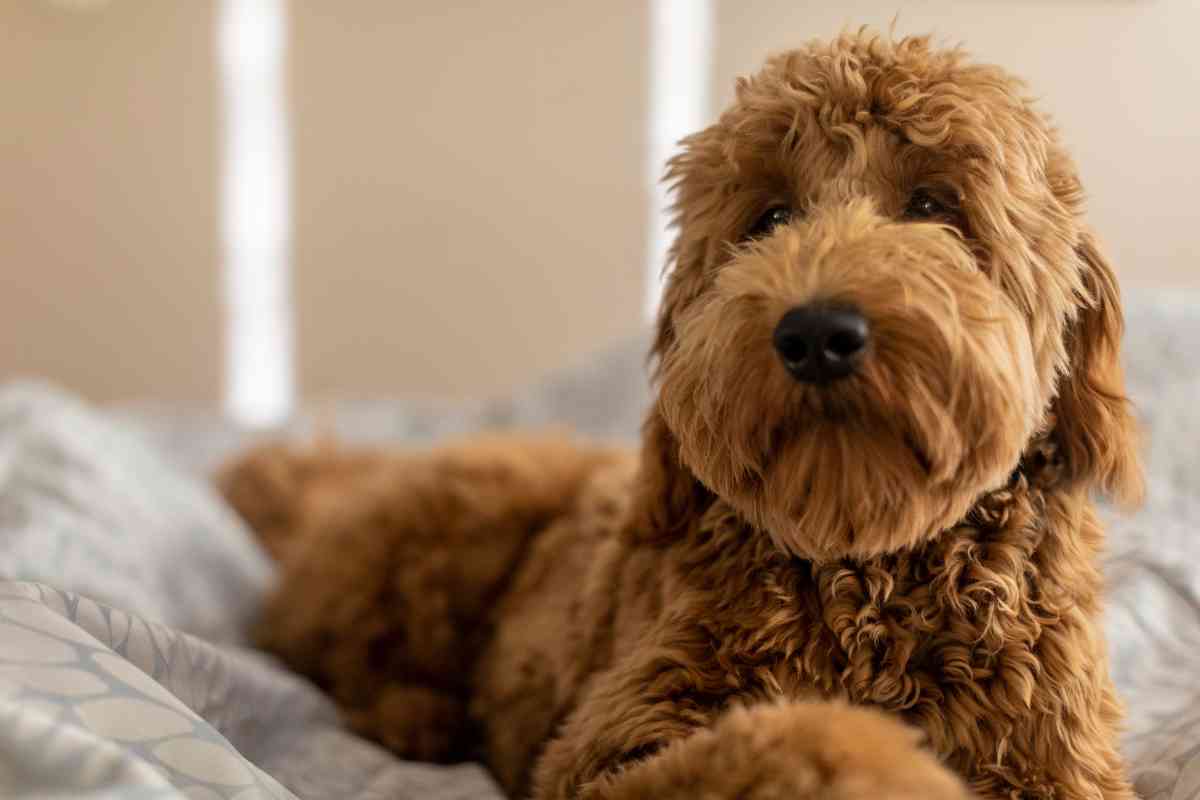 Are Goldendoodles Good Travel Dogs?
Yes, because they are calm, patient, and obedient. They are not likely to get angry at their owners for taking them on a road trip, and they might like the unusual experience. They should be fine with car rides, fine with crates, and fairly well-behaved before you fly or drive a long way with your dog.
Godlendoodles like physical activity. Make sure the Goldendoodle gets enough activity before and after a long car ride so it doesn't get restless and angry.
Goldendoodles Don't Shed
Another great thing about the breed is that it doesn't shed hair. You won't have to vacuum the dog hair out of your car after the trip.
Packing List for Your Goldendoodle
Bring your dog's ordinary food. Don't feed your dog unfamiliar food on the trip, because this might upset your dog's stomach. Your dog shouldn't have an empty stomach, but be careful what you feed it. Some other things you should bring include:
A leash
Whatever medications your dog takes, if any
Waste bags and cleanup supplies
Toys
Treats
Water
Food and water bowls
If you are crossing any borders including state borders, you may need proof of vaccinations. A rabies certificate is particularly important.
Goldendoodles and Airline Travel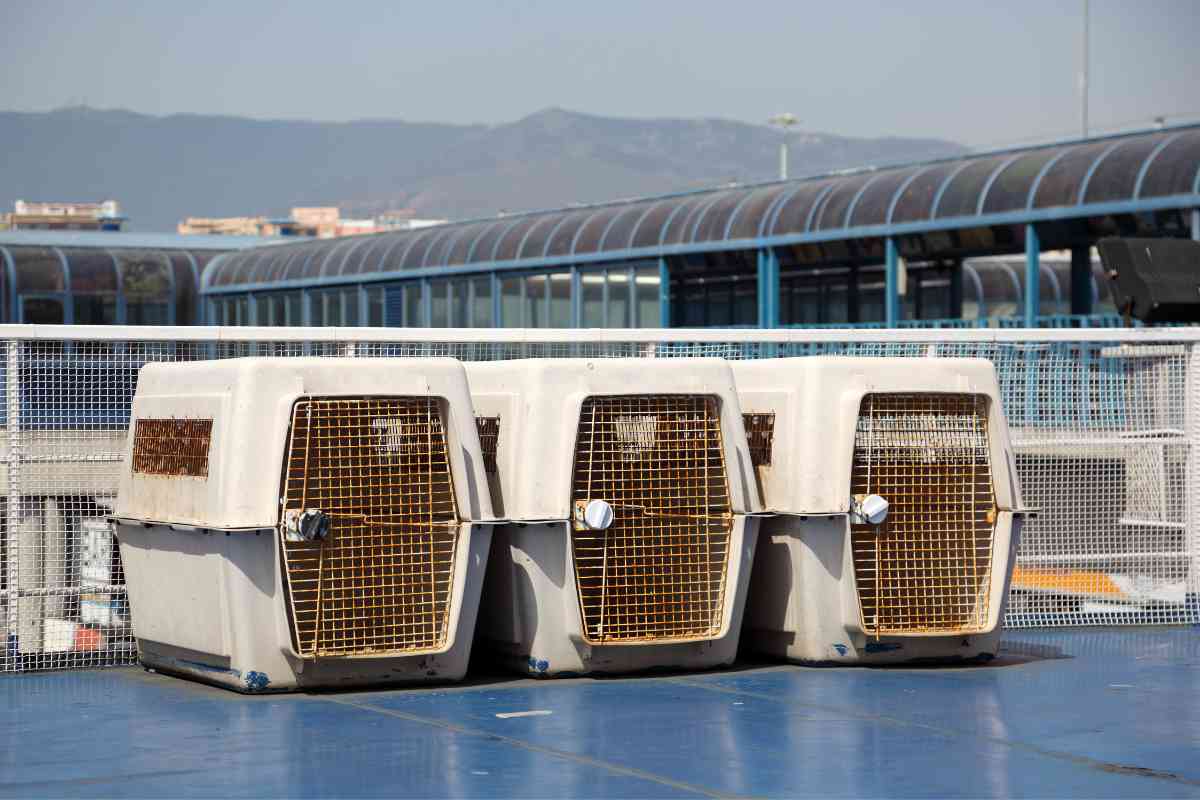 Most Goldendoodles also behave well when flying. Only small dogs are allowed in the cabin sometimes, so your doodle will fly in the cargo area.
This can be stressful for your dog, but it might not quite shock or scare it.
You need to do a few things before taking your dog on a plane. Your vet might have to certify that your dog is healthy. Your Goldendoodle also needs up-to-date vaccinations and identification.
Vaccinations Your Dog Needs Include:
| | |
| --- | --- |
| Age of Dog | Required Vaccine |
| 6-8 Weeks | Parainfluenza, Distemper, Parvo |
| 10-12 Weeks | Kennel Cough, DAPP |
| 12-24 Weeks | Rabies |
| 14-16 Weeks | DAPP |
| 12-16 Months | DAPP and Rabies |
| Every 1 to 3 Years  | Booster Shots |
Do Goldendoodles Get Carsick?
Some Goldendoodles experience motion sickness when in cars, leading to nausea. However, most dogs get used to cars quickly. After a bit of experience being in cars for shorter times, it won't get motion sickness on a longer trip.
How Long Can a Goldendoodle Be Left Alone?
Goldendoodles may have trouble being alone for more than 5 or 6 hours. Goldendoodles experience separation anxiety when away from their owners. Crate training can help – train your Goldendoodle to go into its crate to feel safe when it's left alone.
Can You Leave Your Dog Alone in a Hotel Room?
If you are going on a business trip, mabye you should leave your Goldendoodle at home and hire someone to walk your dog. You can find a hotel that allows dogs, but it isn't the best idea to leave them alone for a long time.
Know your dog first. It might be ok to leave them in a hotel room for more than a few hours if your dog doesn't usually seem distressed after being left alone.
Key Takeaways
Sometimes, long road trips can stress out your fur baby even if there is enough space.
Give your dog a chance to exercise before you reach your destination.
Your dog may enjoy car rides and like traveling to new places.
Puppies may experience more anxiety while traveling than adult dogs.
Give you dog or puppy treats during car travel to calm it down.
Some breeds have more trouble with long car trips and air travel than others. What should people know about Goldendoodle travel?