Wondering what age can you board a puppy? This is a concern that most pet owners have at one point. Boarding a puppy is an important decision that has to be made right. However, rushing or taking too long to do it has dire consequences. Even so, one may not help but wonder when it is appropriate to do it.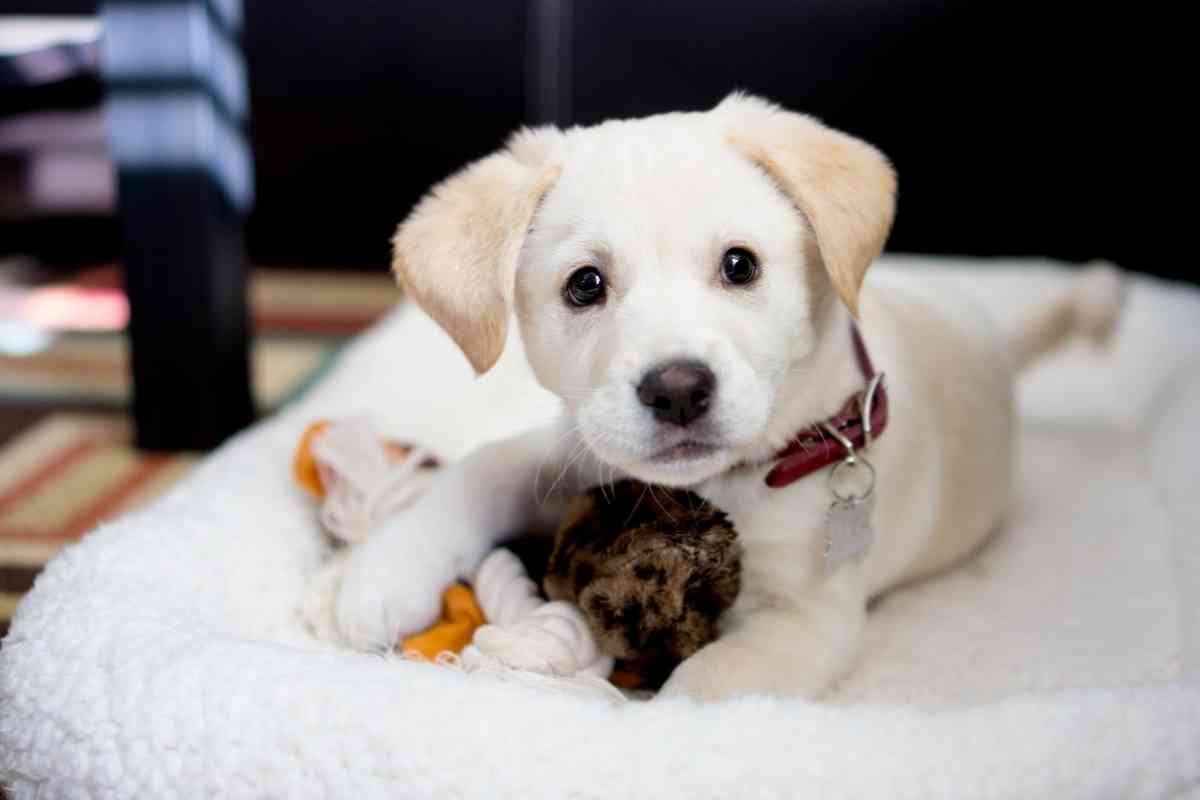 How old does a puppy have to be to be boarded?
Boarding a puppy can be done any time from three months, once they've received all the necessary vaccinations and can thrive independently. However, you will find that most kennels will not accept puppies even at four months and prefer mature puppies of over six months.
While the minimum average age for boarding puppies is three months, responsible facilities will ask for proof. The puppy must complete their vaccination shots and be strong enough to survive independently without getting sick. However, you should also know that at this early age, the puppy is still weak and may not have a strong enough immune system, so they can still pick up contagious diseases easily.
It is essential to understand what it takes to board your puppies. It is not as easy as it sounds since there are factors that must be considered very carefully.
While some facilities may take puppies after their first round of shots is completed, many will prefer to wait until the second round of shots is done. Below are some of the most important things you must understand about the boarding process.
Top Factors to Consider when Boarding a Puppy
Below are some critical factors you must bear when boarding your puppy.
You will need to show proof that you have completed the vaccination routine. Responsible facilities will not accept puppies unless the owners can show evidence of the first round of vaccination as a bare minimum.
Some facilities will only take puppies after the second round of vaccination, so it helps to find out the rules first.
You may want to hold off the boarding process until the puppy has had their second round of shots to avoid easily picking contagious diseases at the kennel. Puppies' immune systems are not fully developed after the first vaccination round, so they are still at very high risk.
Confirm with the vet and kennel the risks of contagious diseases for such young puppies even after the second round of shots. Do not assume that the vaccination is enough to secure the puppies' well-being.
Choose a kennel that only accepts boarding your puppies after showing proof of vaccination. You should be concerned if the kennel you are interested in does not request such proof. This should be a red flag that your puppies may not be safe at the facility since they are not careful about taking precautions.
Carry out extensive research before settling for a kennel. Different kennels are managed differently and have various measures in place. Do not hesitate to ask about recent illnesses, outbreaks, and cleanliness routines since this information can help you decide if your puppy is safe here or not.
What are Some of the Questions You Must Ask When Boarding Your Puppy?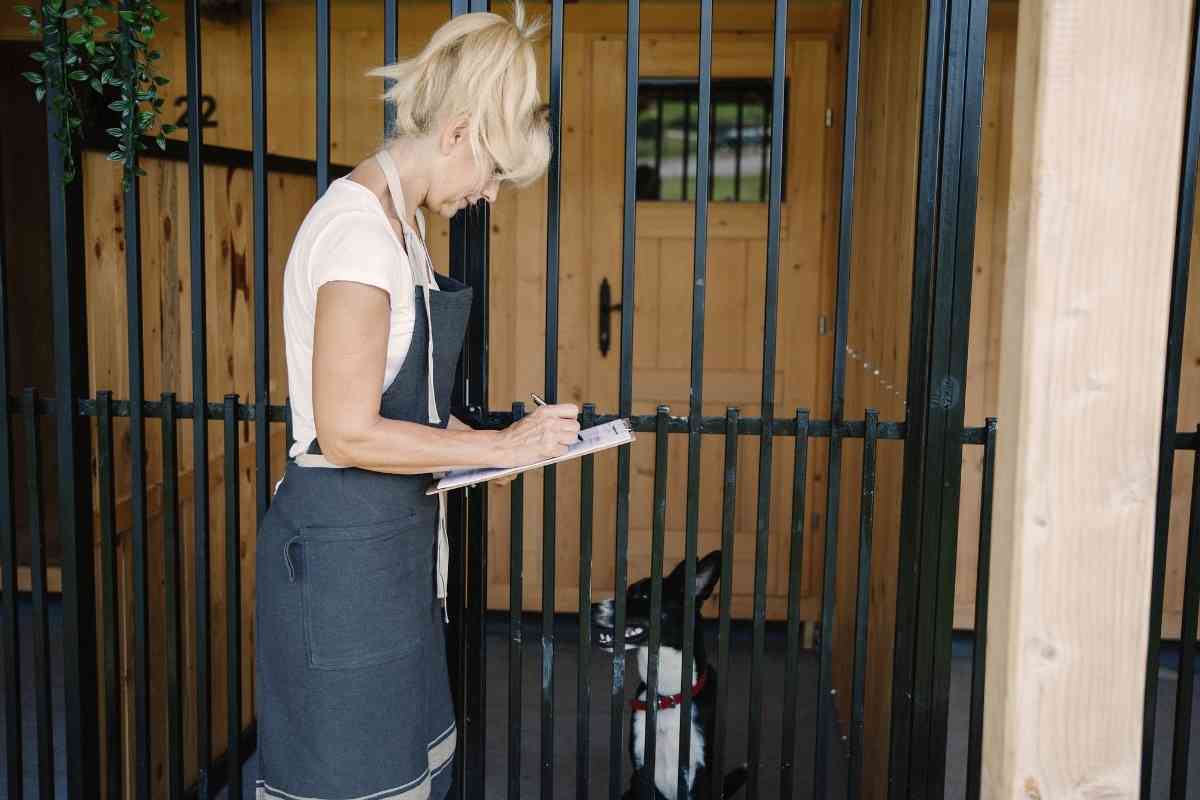 As already mentioned, it is essential to conduct extensive research when sourcing the right kennel for your puppies to board. While the needs of each dog vary, there are a few basics that you ought to inquire about beforehand.
Below are some crucial questions that should guide your decision.
Find out if the kennel can accommodate any special needs in terms of food and medication that your dog may have. Dogs are not equal and should not be treated the same. You will want to know if the kennel you opt for has such provisions to ensure your puppy is comfortable.
Establish the caregiver's or owner's ability to deal with your puppy. It is one thing to love dogs and puppies in general and have the skills to care for them. Therefore, as you choose a kennel, you must be sure that the owners are in a position to care for the puppies properly.
You also want to know whether or not the owners are in a position to monitor your puppy and tell when they need medical attention.
It is also essential to find out if the kennel has sufficient room for the puppies to run and play around, considering their energy. Of course, you would want your puppies to explore and have a good time.
Finally, you also want to find out if the caregivers or owners of the kennel have the capacity and ability to offer each puppy the attention they deserve considering that they could have diverse personalities and temperaments. No dog owners want their puppies to feel unloved.
Is it Possible to Board 6-months Old Dogs?
This is a puppy aged 24 months. Yes, it is possible to put them in kennels. However, this can only be done if they are socially trained, potty trained, and have quit the habit of teething.
Most puppies at the age of 6 months are more independent and can thrive without feeling anxious.
However, if you notice that the puppy has some separation anxiety, it may be too early for them. The bottom line is always to observe the puppy see if they are ready to move.
Note that not all puppies are created equal. For example, some puppies are more independent and can be separated at an early age, even at four months, while others need a long time before being comfortable enough to be boarded.
Is it Realistic to Board a Puppy Aged 4 Months?
In theory, it is possible to board a puppy at the age of four months. However, in reality, this can be a challenge. While most dogs by this age have gone through two rounds of vaccination and can be socially ready to mingle with other dogs, they may not be able to do so.
Many puppies are still shy and suffer from separation anxiety. They still need a lot of reassurance to know they are on the right track and will not be harmed. Observing the dog's behavior is better if you gauge their readiness to be boarded.
Why is Complete Vaccination Important Before any Boarding Process is Done?
Vaccination is a preventive and precautionary measure to protect the puppies' health. Since their immune system is not fully developed, preventing infectious diseases from attacking them is essential. In addition, the fact that they will interact with other dogs puts them at risk of contracting illnesses.
The puppies should be well prepared and protected against common illnesses. These include parvovirus, leptospirosis, canine distemper, and the common infectious canine hepatitis. Unfortunately, vaccination will not work at all times.
The puppies can still pick kennel cough, ticks, bugs, and fleas which can cause problems to their already weakened immune system. Therefore, it is best to wait until they are older before considering boarding them. After all, there is no hurry to get this done, especially if safety is a priority.
In the end, you are the one responsible for boarding your puppy. So choose what is right and perfect for them instead of suggestions from outside.